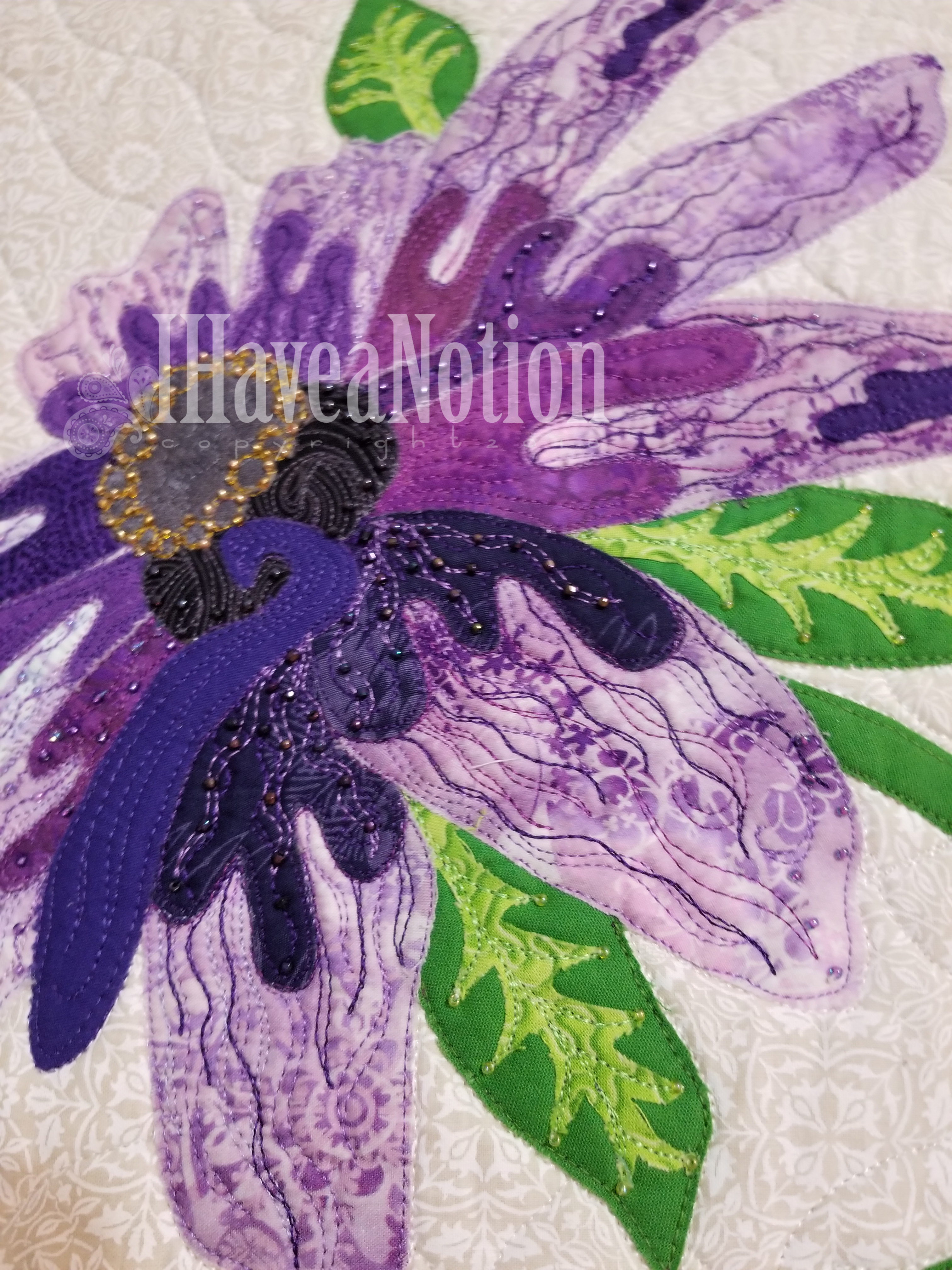 Finally, this little flower is done. Completed in mid-January. Although I have made 2 others, this is the first one made from quilting cotton fabrics. The other two were made with batiks. It is not very big, only 22.5 inches square. Commercial cotton fabrics, fused, raw edge applique, free-motion thread play with cotton, rayon and polyester threads. I call it…. The Purple Flower. Catchy, No?
A Detail of the flower
The beading is complete.
The binding is done and a lable attached.
I have another finish too… but I'll share that … a little later. Still busy with the camera and edits… and rewrites. I see that taking months!
What keeps you busy every day?
More Later… Beth